sync.records - Record Company, Label and Artist Service
Stay tuned….
We are new, we are so new that the we even had no time to write a good text here. 
sync.records is a record label with the focus on Nu Disco / Disco, Classic and modern House productions. Releases will be available in all digital record and streaming stores/services including beatport, traxsource, juno, etc.
In addition we release commercial pop, dance and EDM tracks under the sublabel sync.records METRO.
Coming next: sync. Artist and Label Management System (ALM) for Demo submissions and more. 
…stay tuned.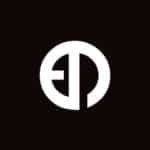 sync., Gudrunstraße 88, 22559 Hamburg, Germany
+49 40 21074878, info@syncrecords.de